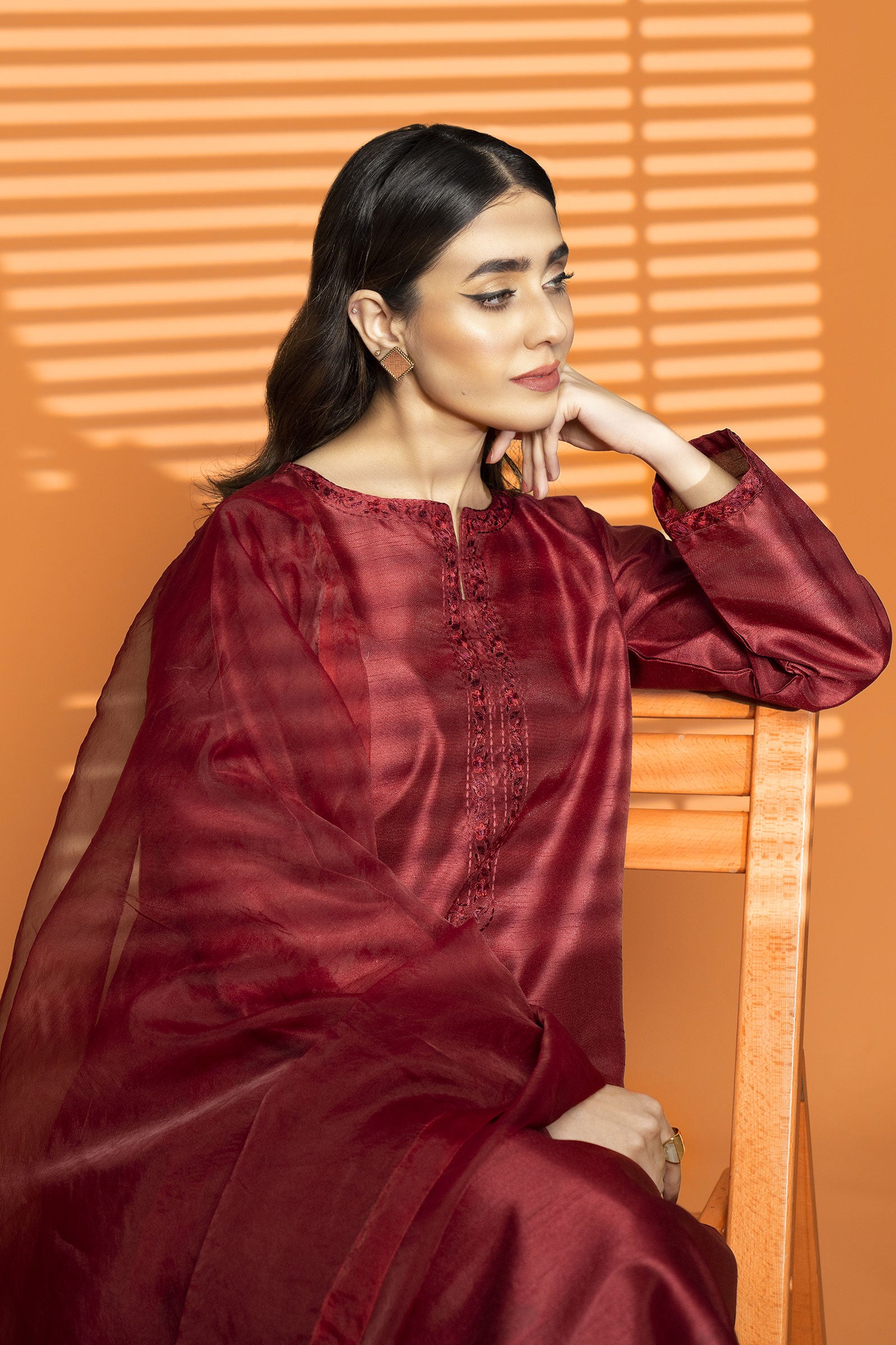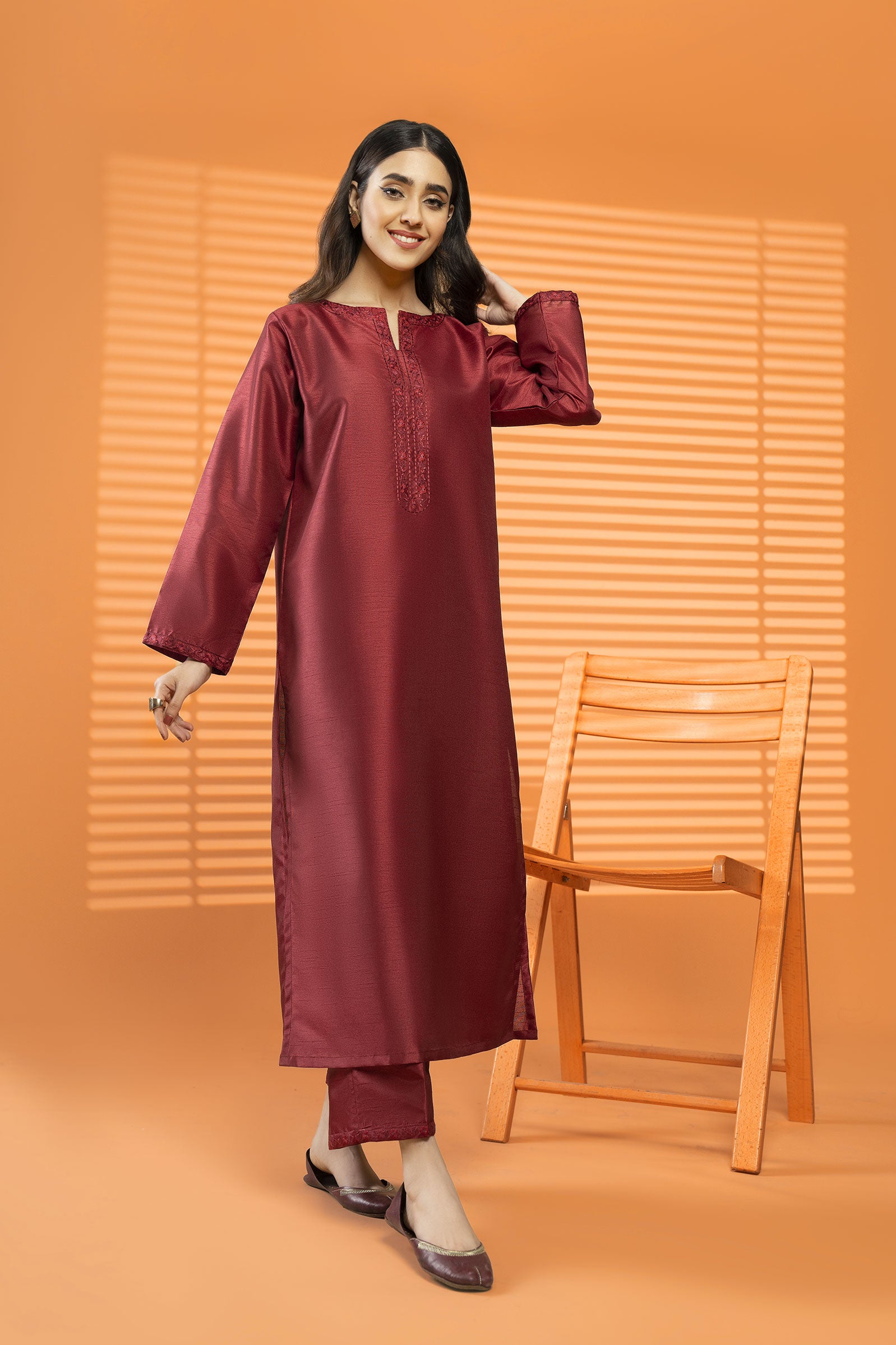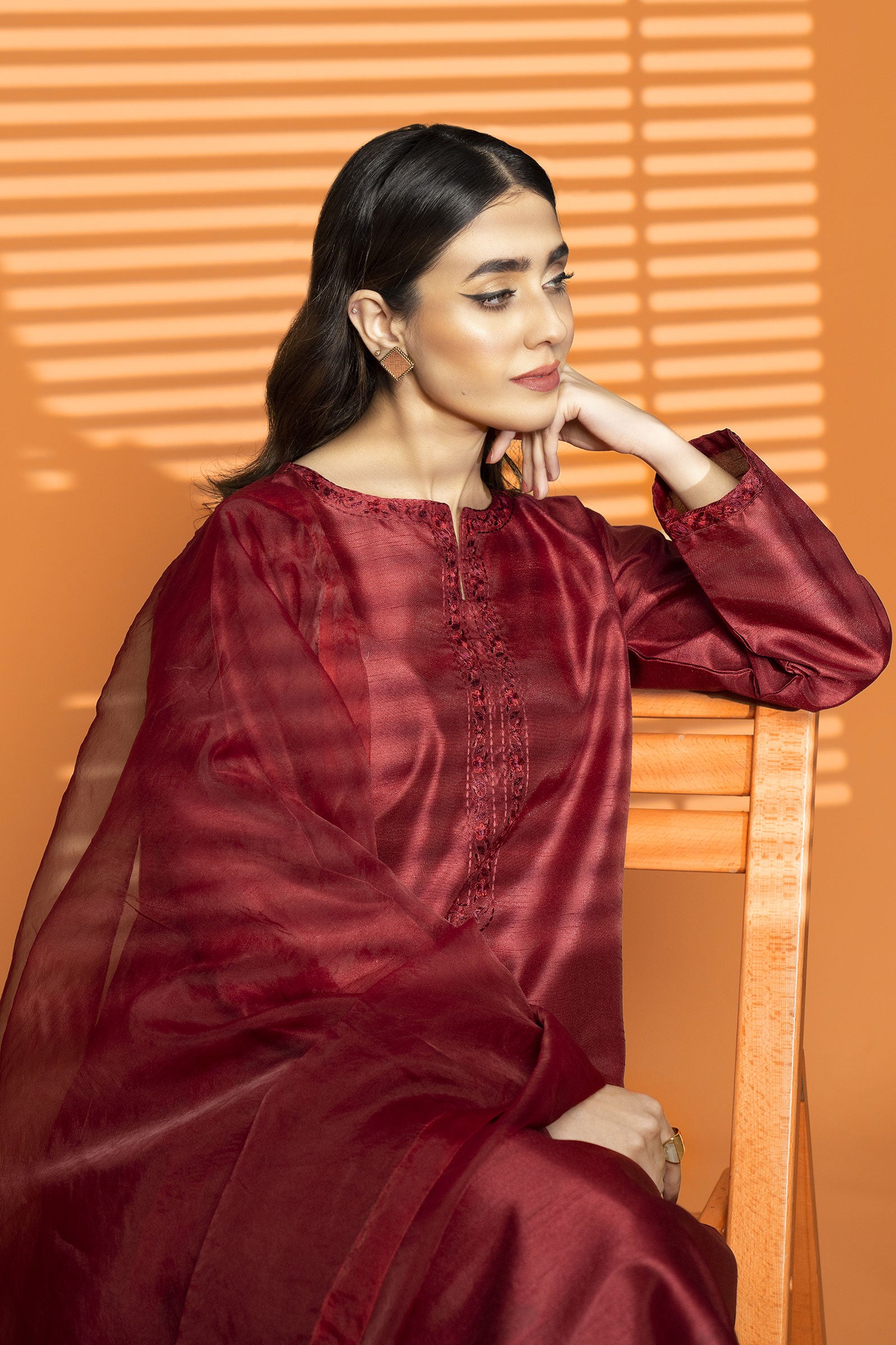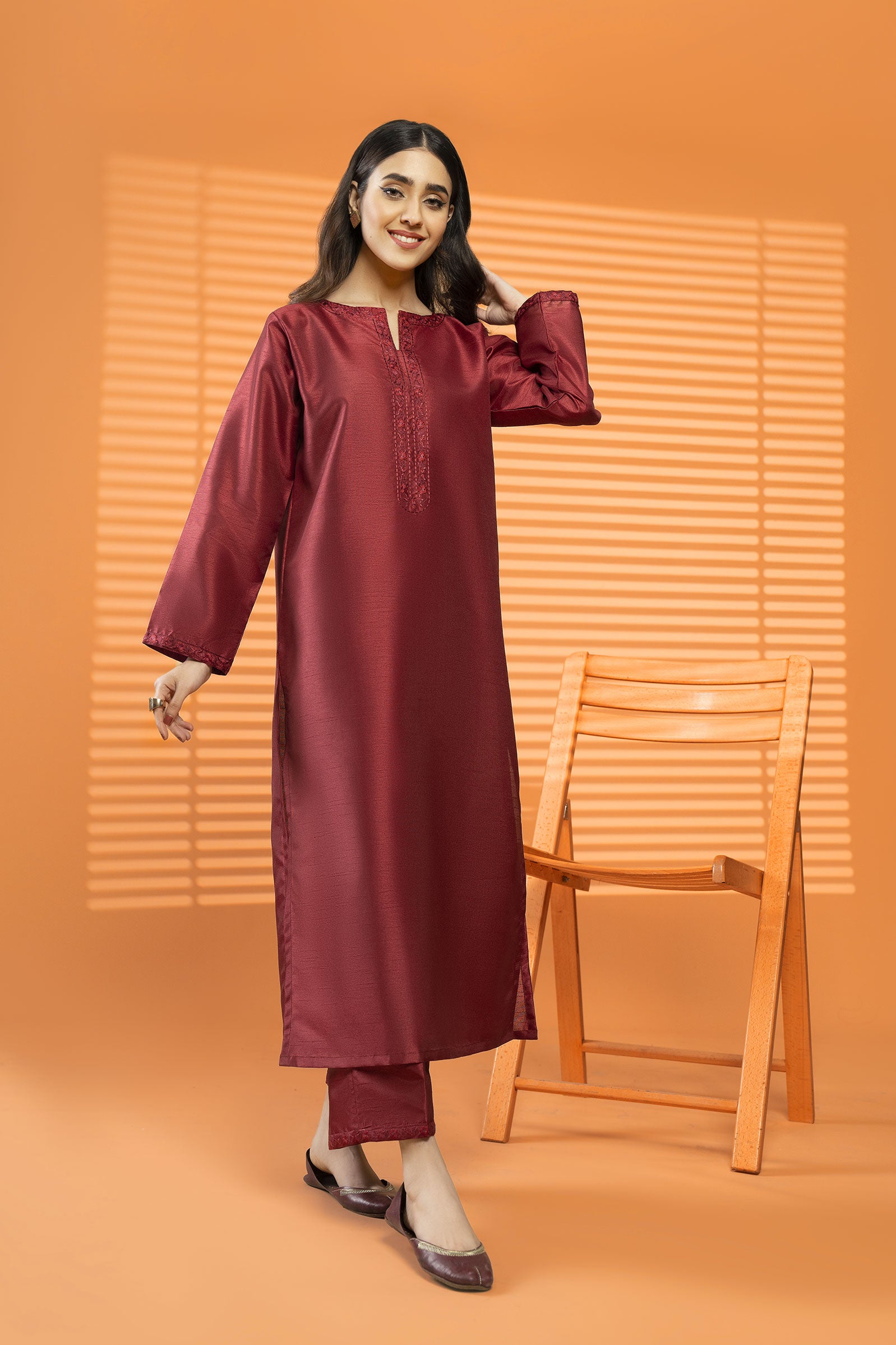 Sangria
Rs.4,250.00
Straight Embroidered Kurta & Trouser, Duppata

Turn heads with this vibrant tone two piece ensemble perfect for your day brunches.

Color: Maroon
Fabric: PK Raw Silk

Size & Fit:
-Model height is 5'3.
-Model is wearing Small size

Disclaimer: Please note that the color of the item you receive may vary slightly from that shown in the product shoot. This can happen due to the variation in light at the time of product and fashion shoot or device you're using.