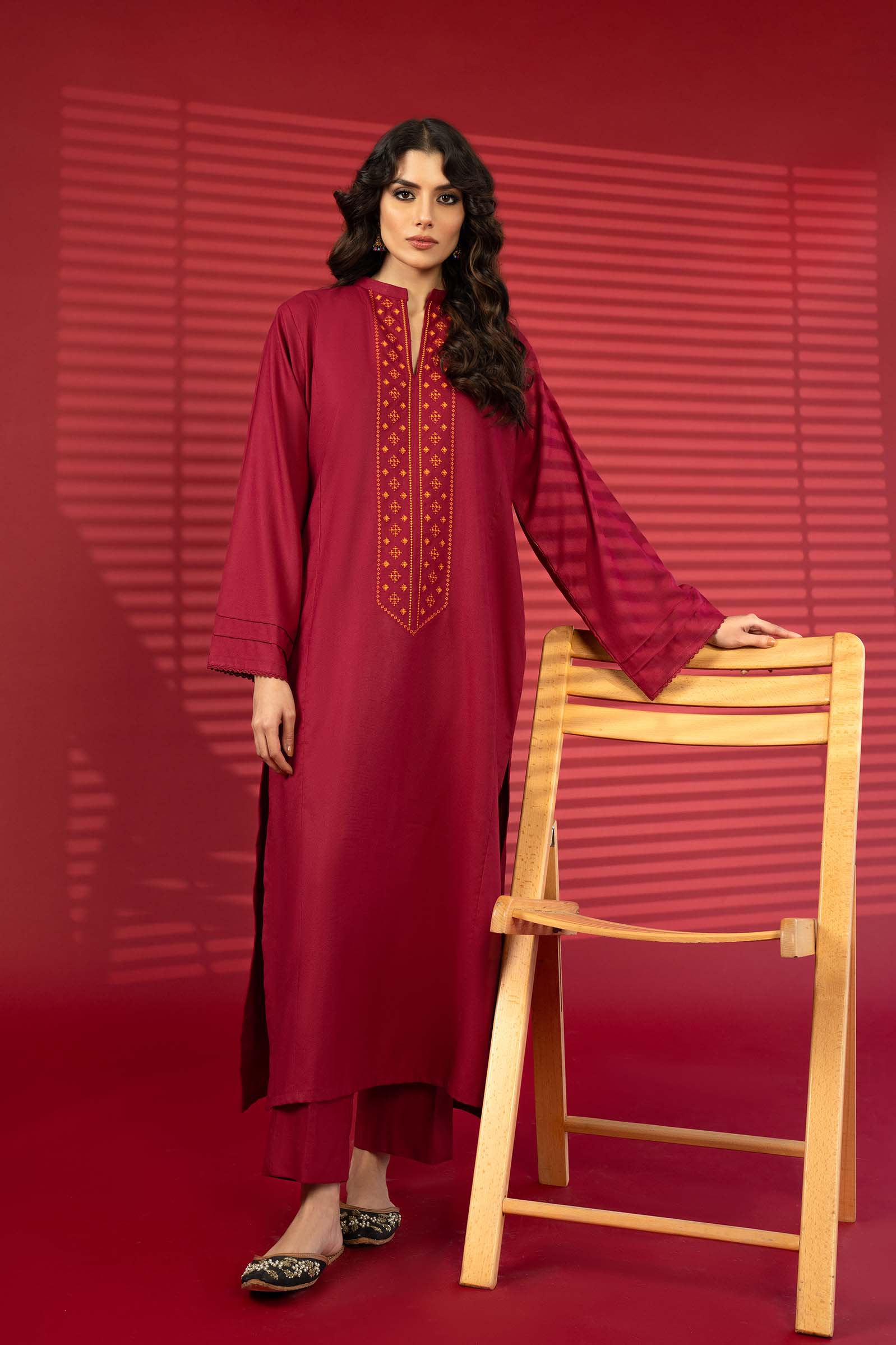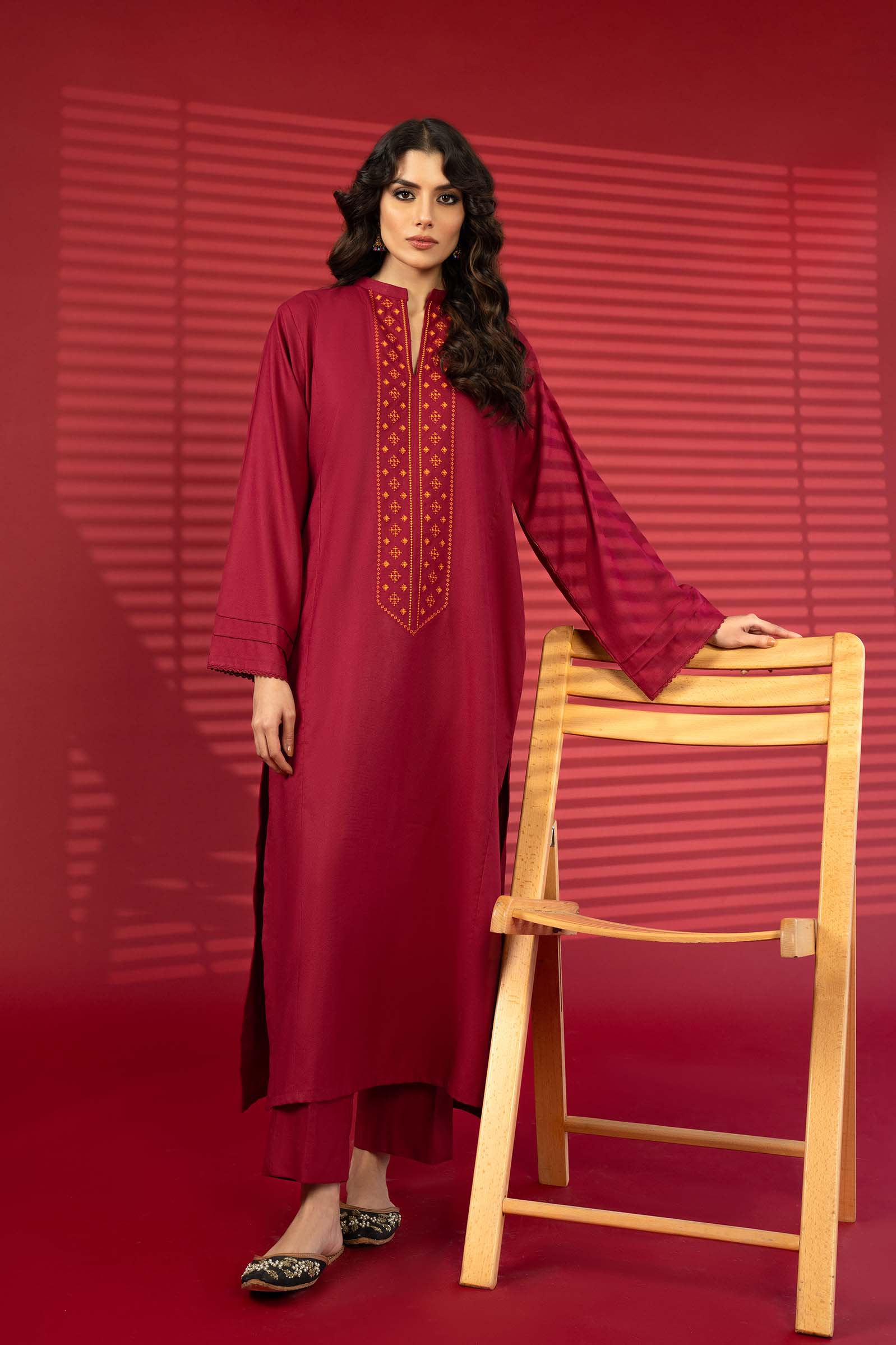 Cerise
Straight Embroidered Kurta & Trouser

An understated and elegant look 'Ayleen' features delicate contrasting embroidery on a cerise base. Adorned with stitch and lace detail on the sleeves, and paired with straight tonal trouser. This classic suit will never go out of style.

Color: Cerise
Fabric: Premium Marina


Size & Fit:
-Model height is 5'3.
-Model is wearing Small size

Disclaimer: Please note that the color of the item you receive may vary slightly from that shown in the product shoot. This can happen due to the variation in light at the time of product and fashion shoot or device you're using.