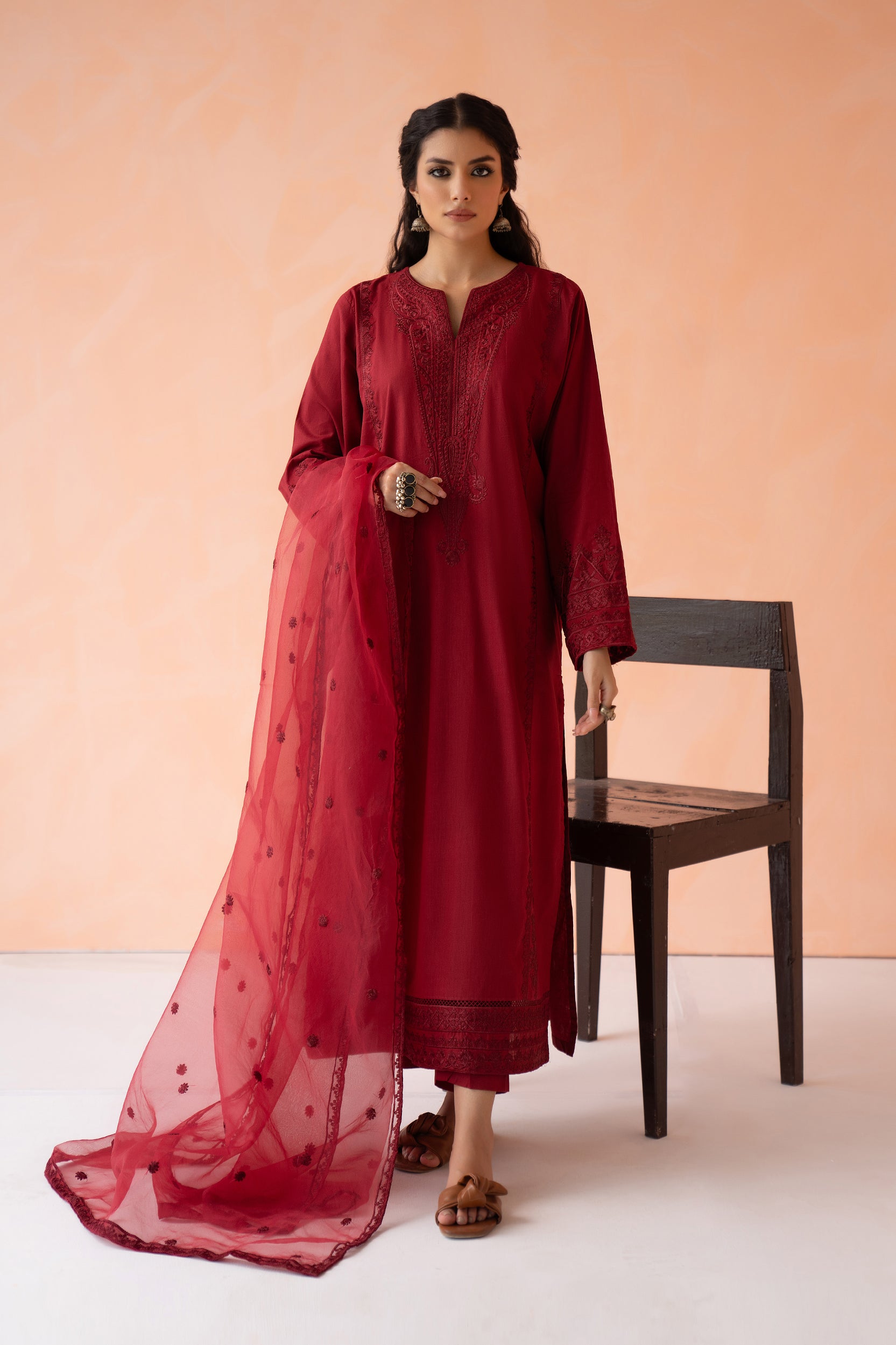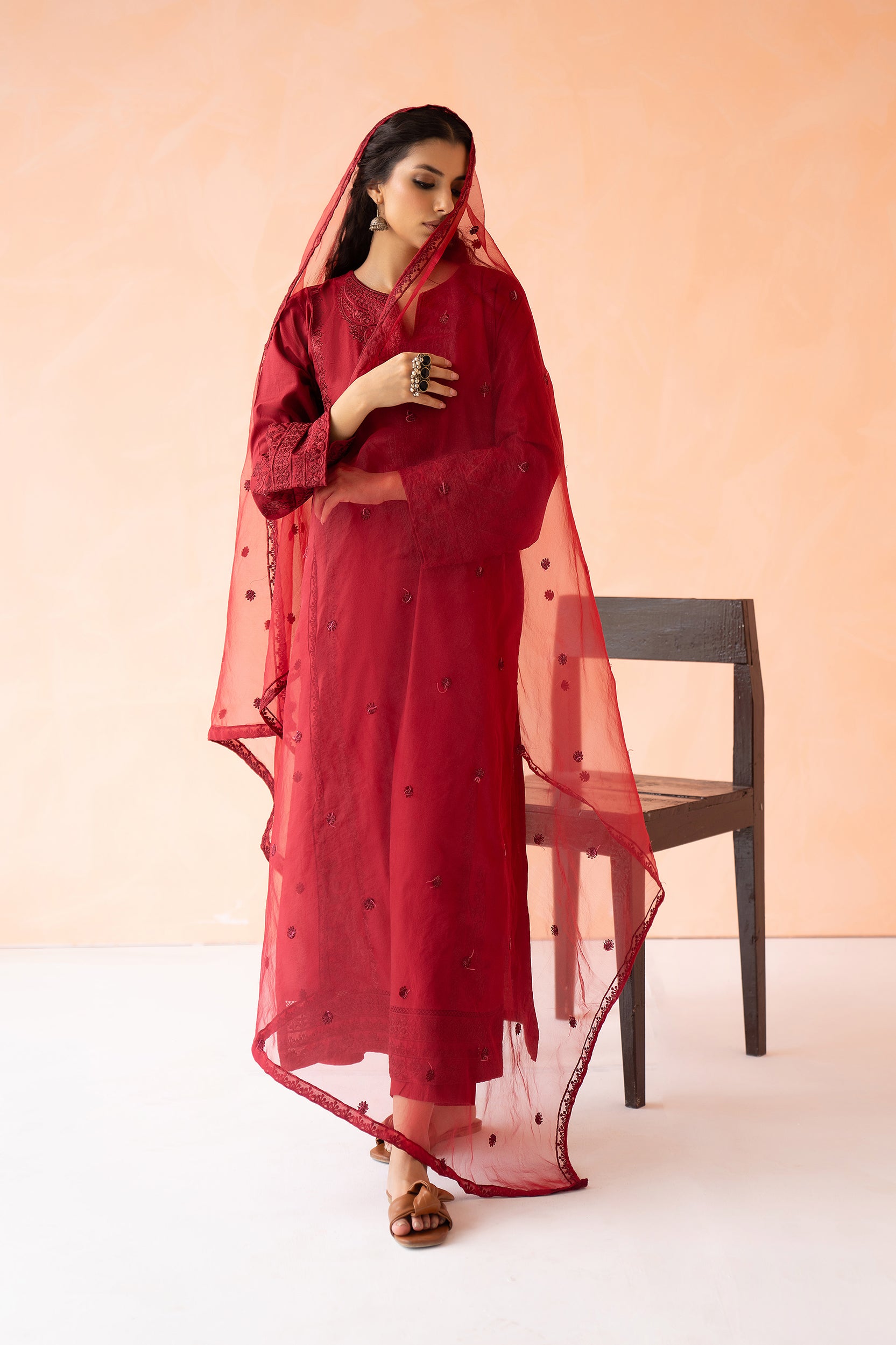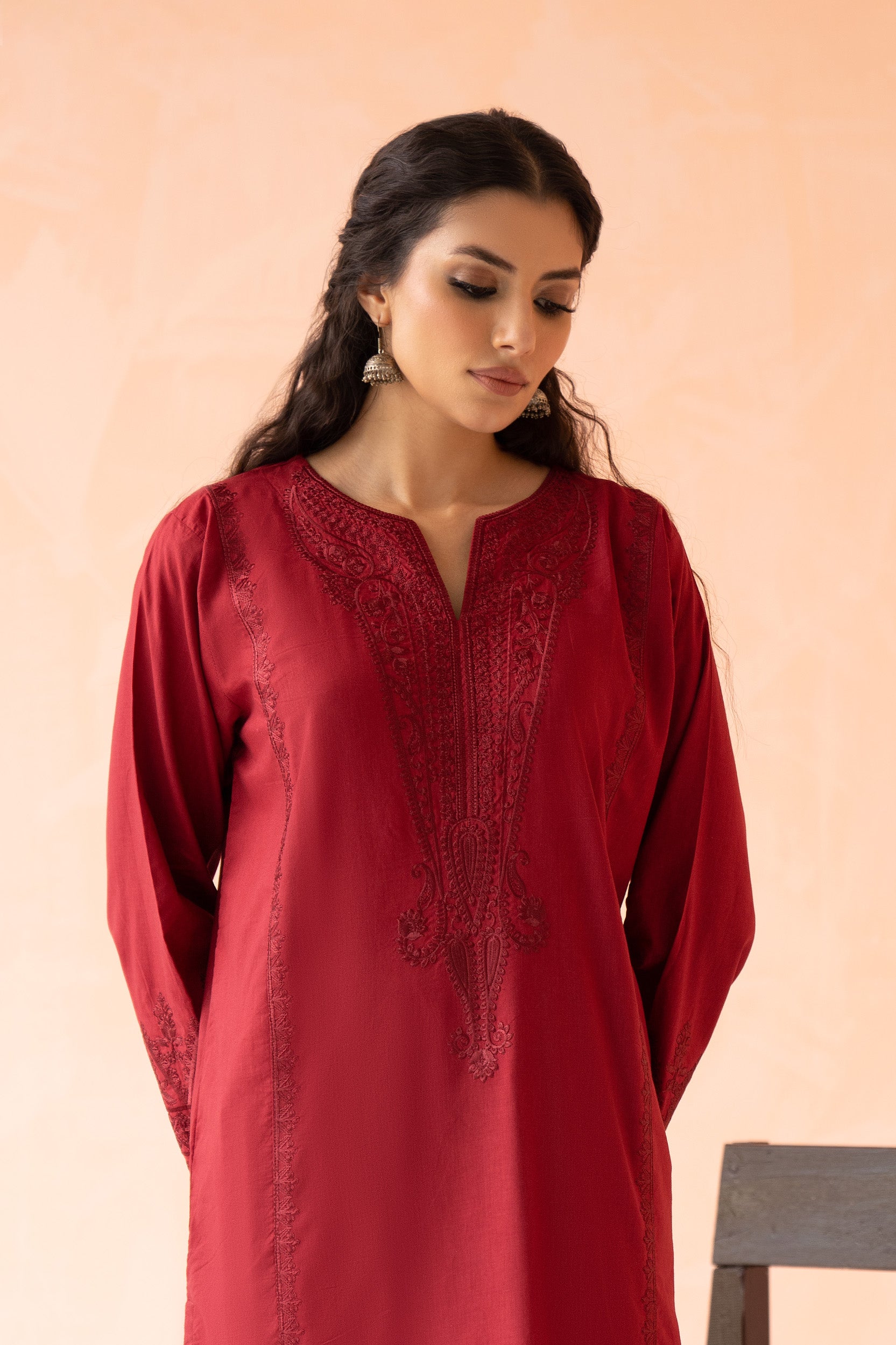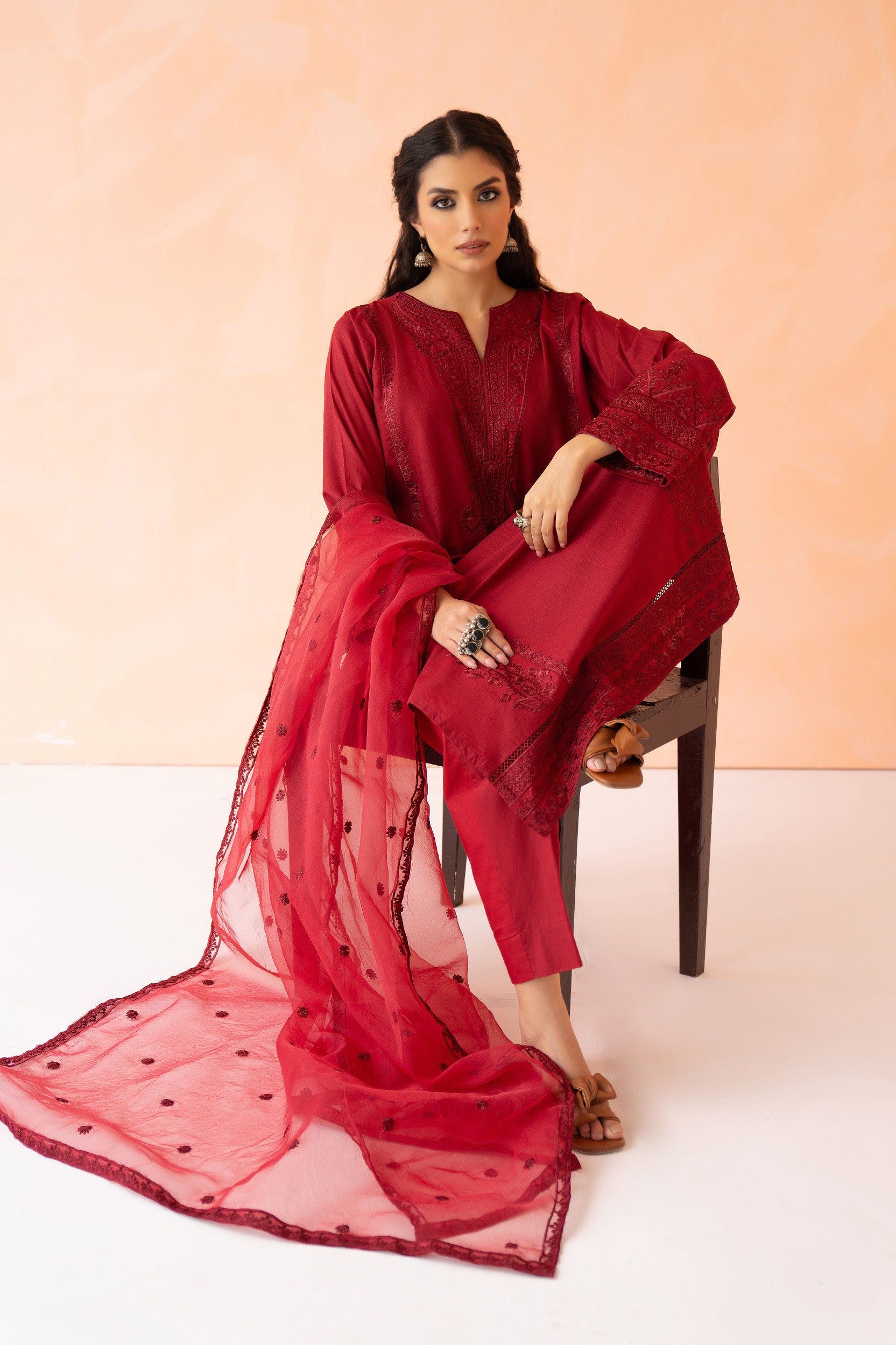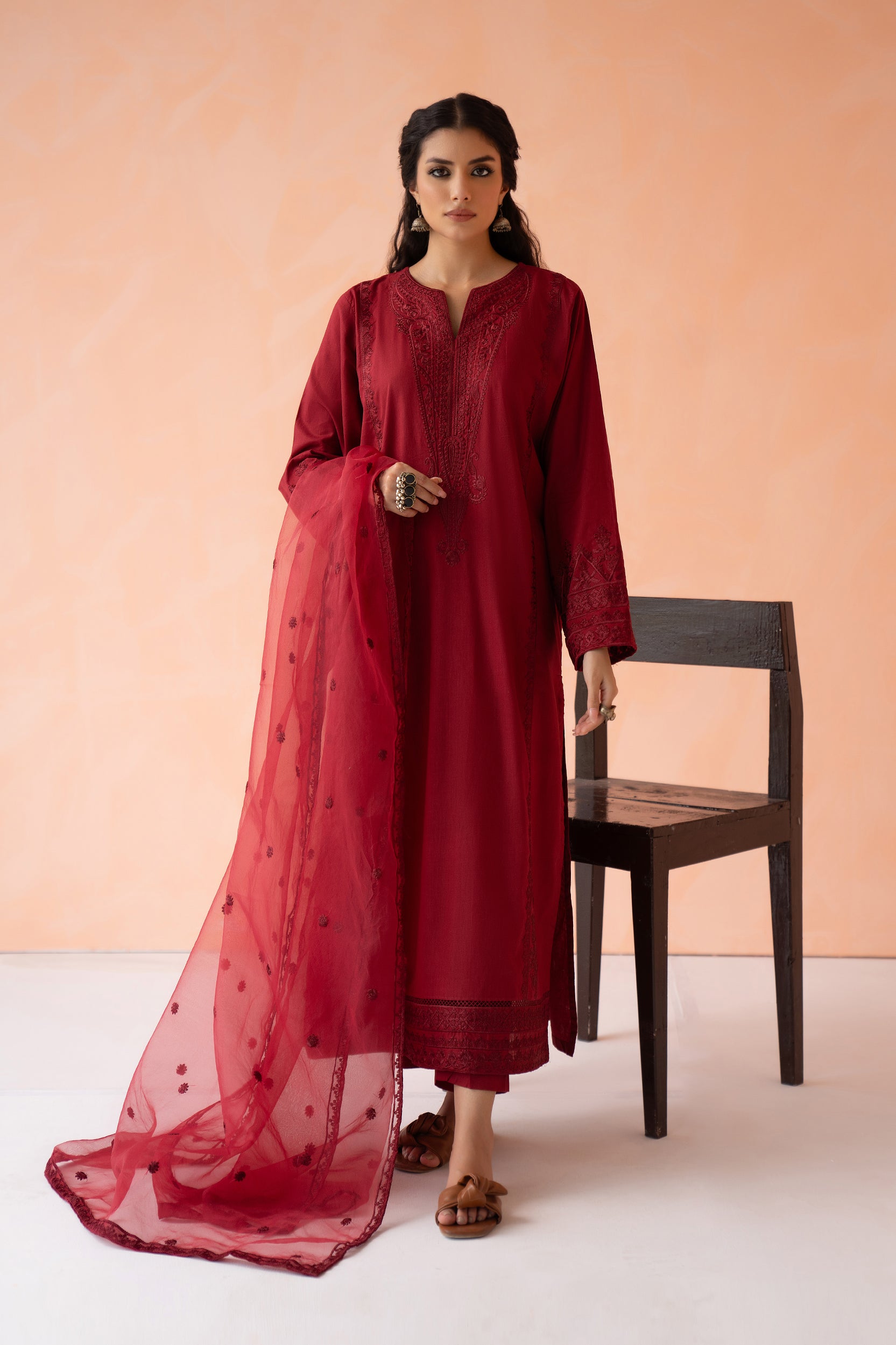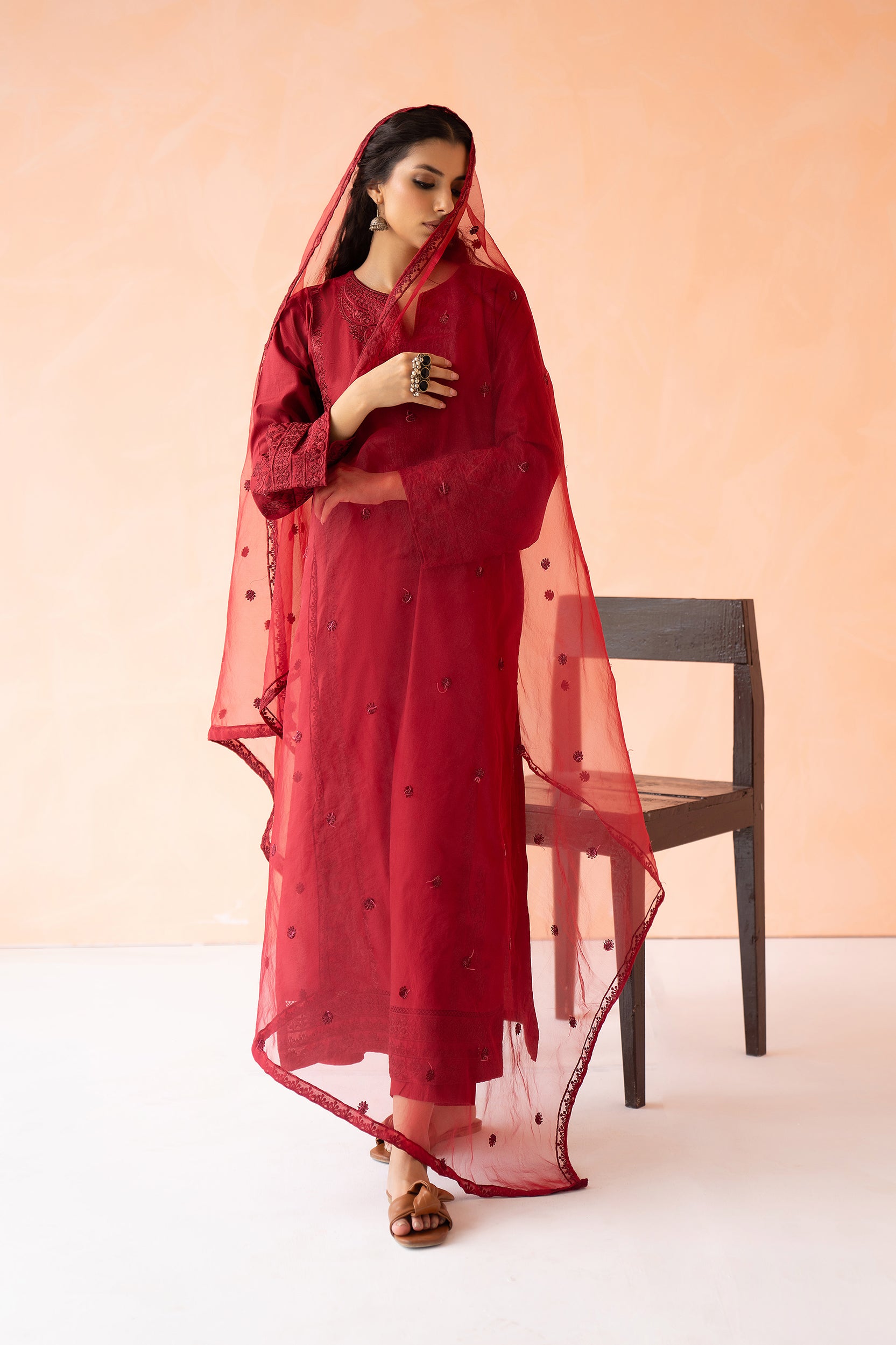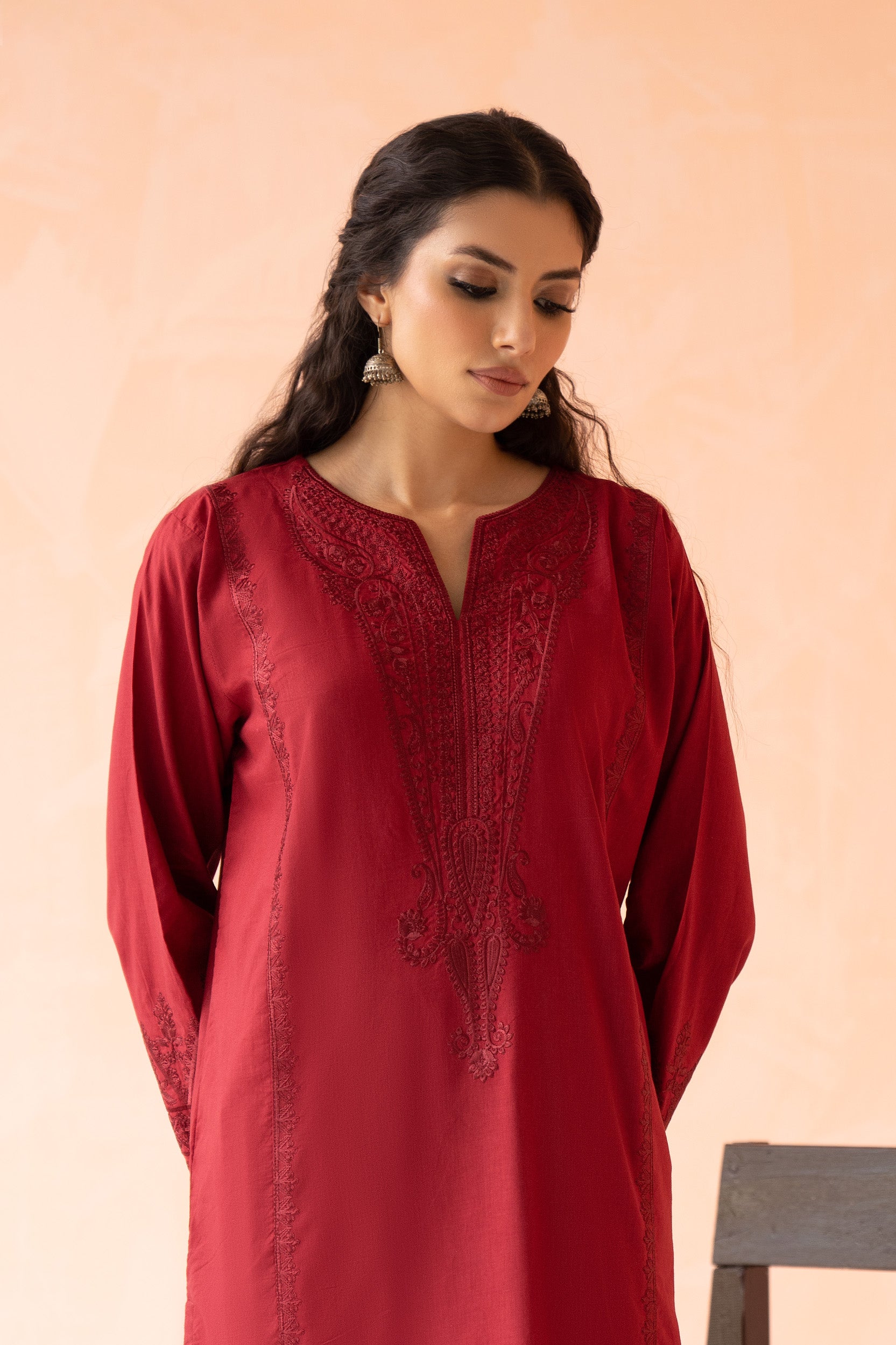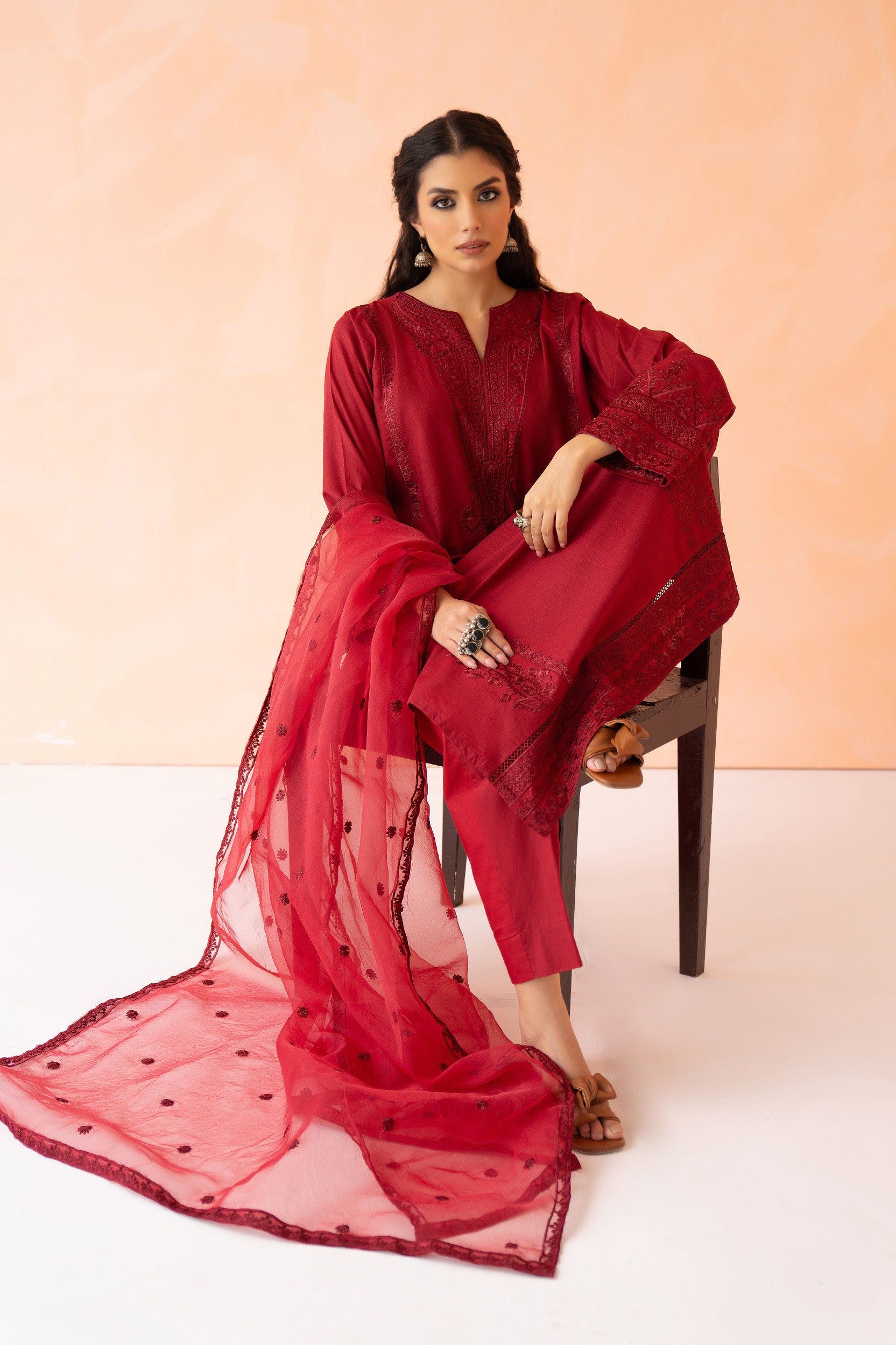 Maya
Straight Embroidered Kurta, trouser & duppata


A gracefully elegant composition is layered over this exquisite ensemble rendered in a charming crimson red shade. It depicts a contemporary shirt enriched with intricate embroidery at front and sleeves and it enhanced with embroidered border at bottom. Paired with a straight trousers; and full embroidered dupatta, this resplendent outfit is a style statement for happening occasions this festive season.

Color: Crimson Red
Fabric: Bareeze Cambric

Size & Fit:
-Model height is 5'4.
-Model is wearing Small size

Disclaimer: Please note that the color of the item you receive may vary slightly from that shown in the product shoot. This can happen due to the variation in light at the time of product and fashion shoot or device you're using.