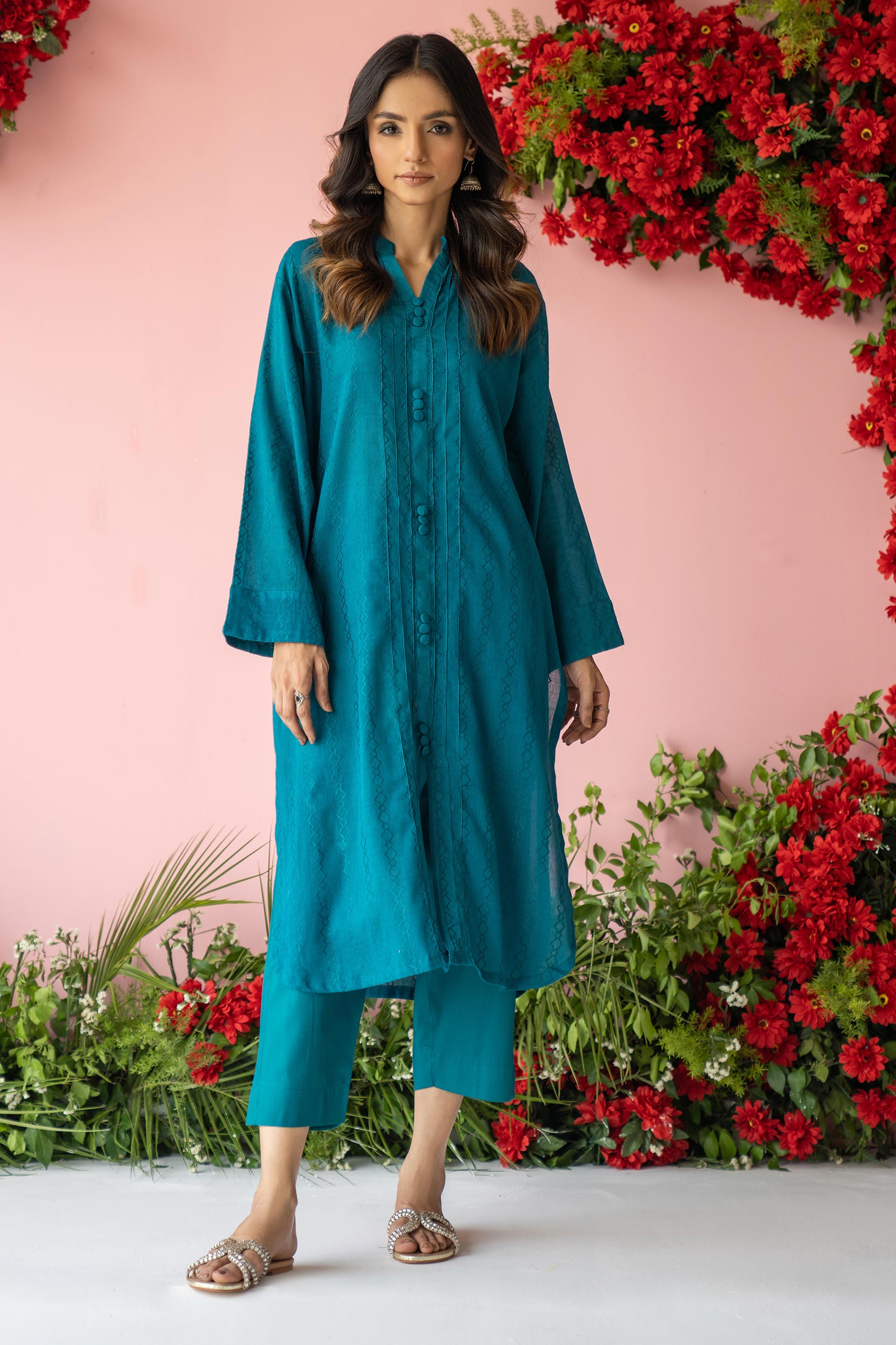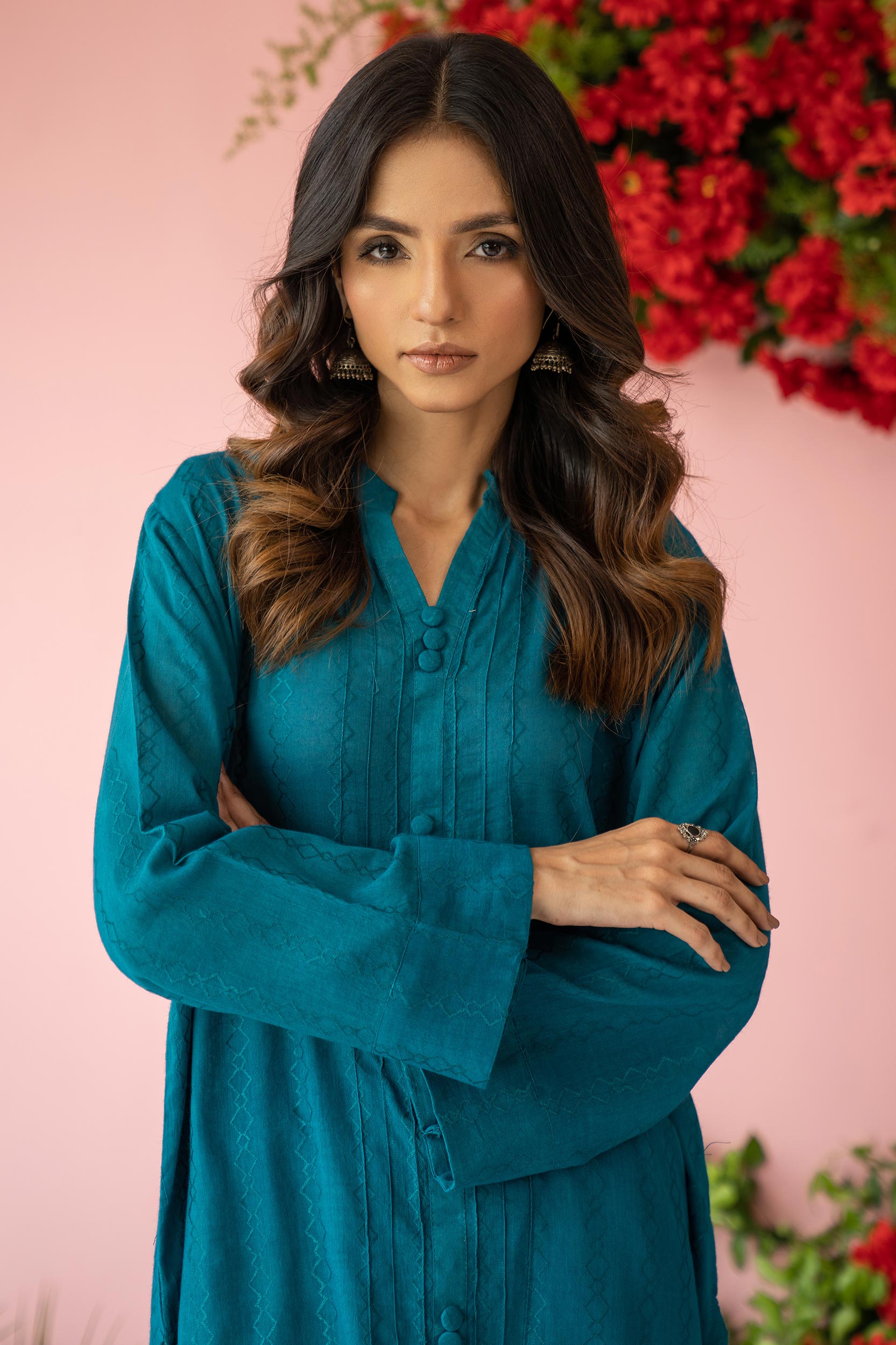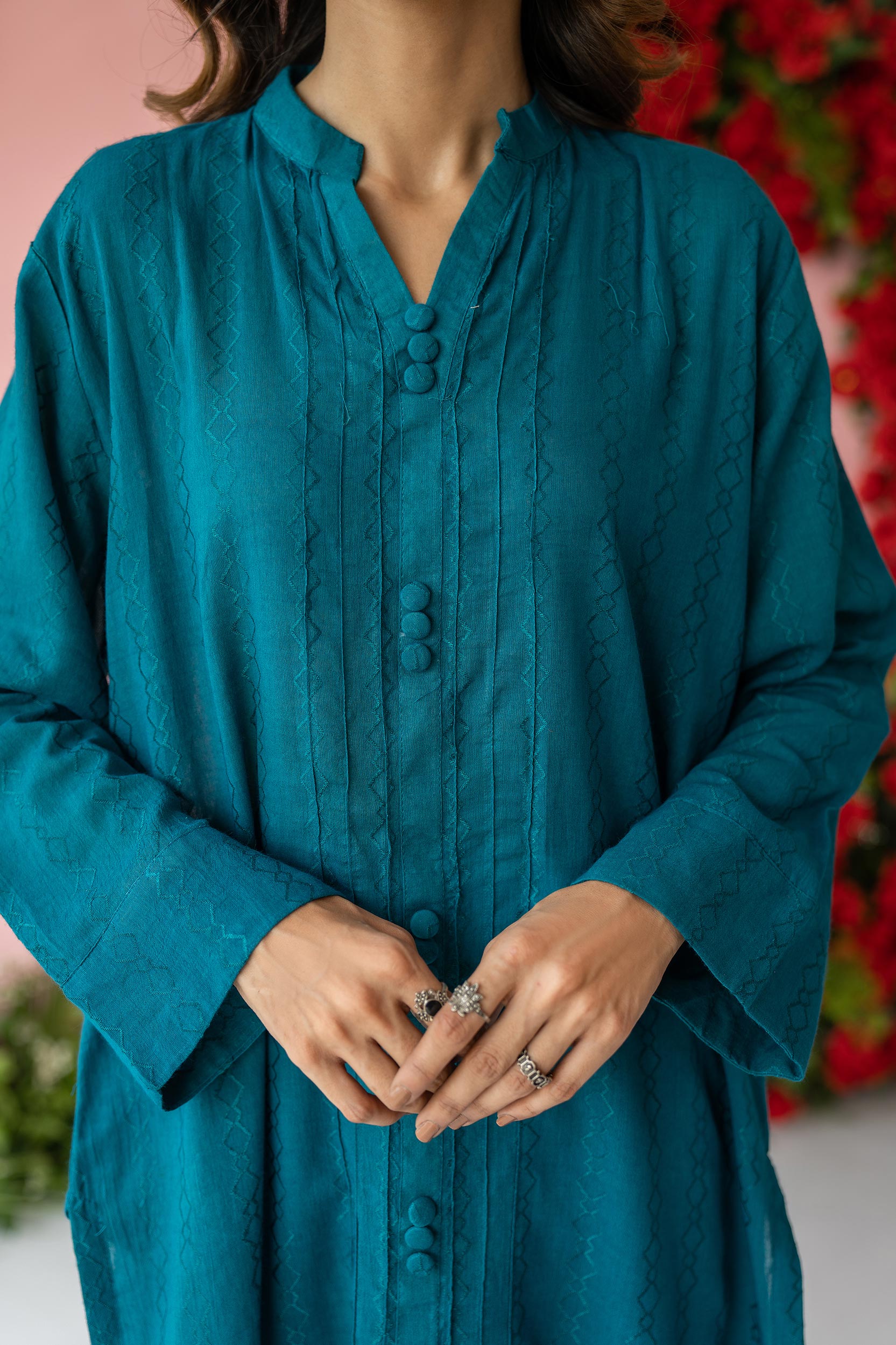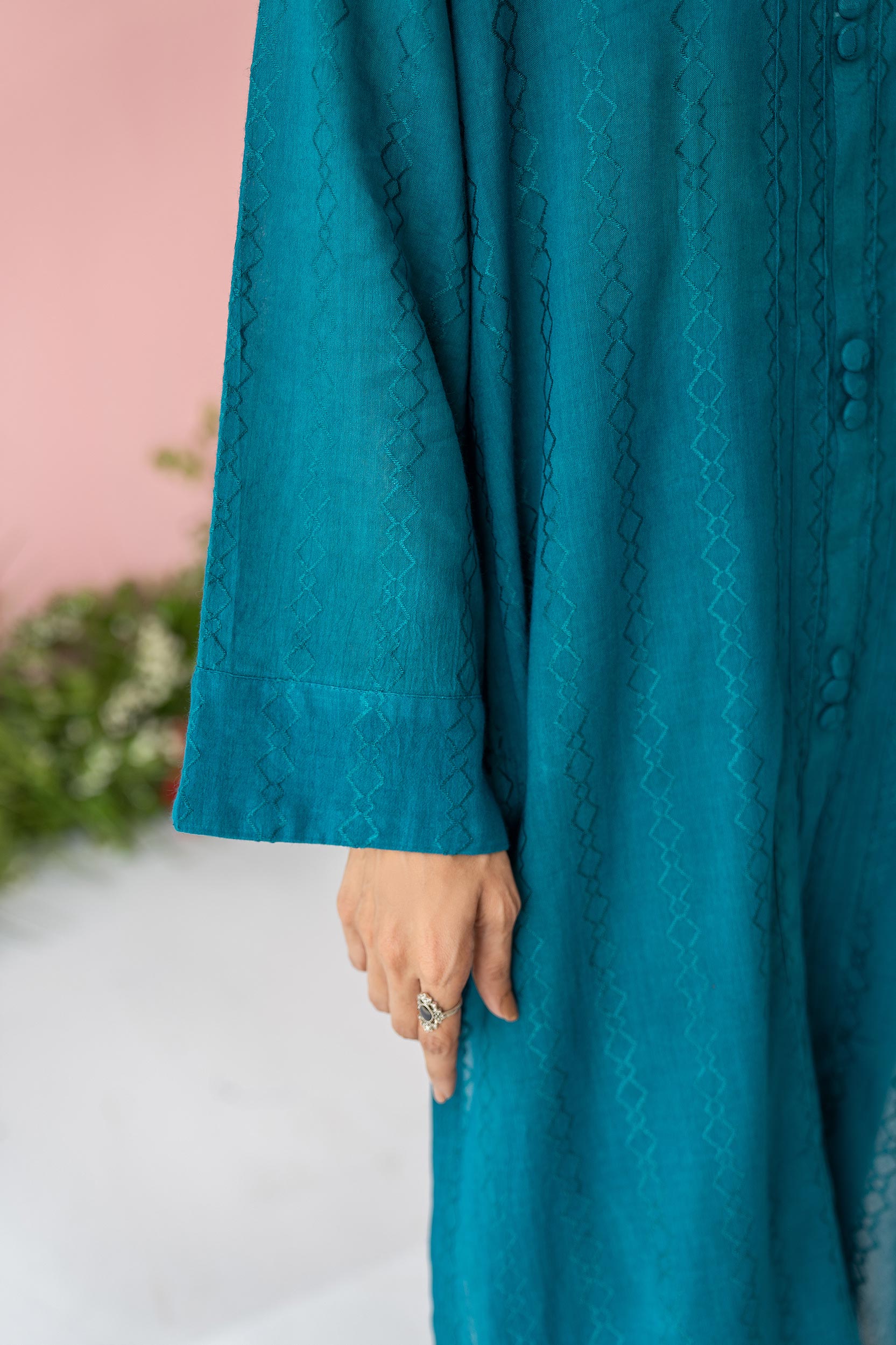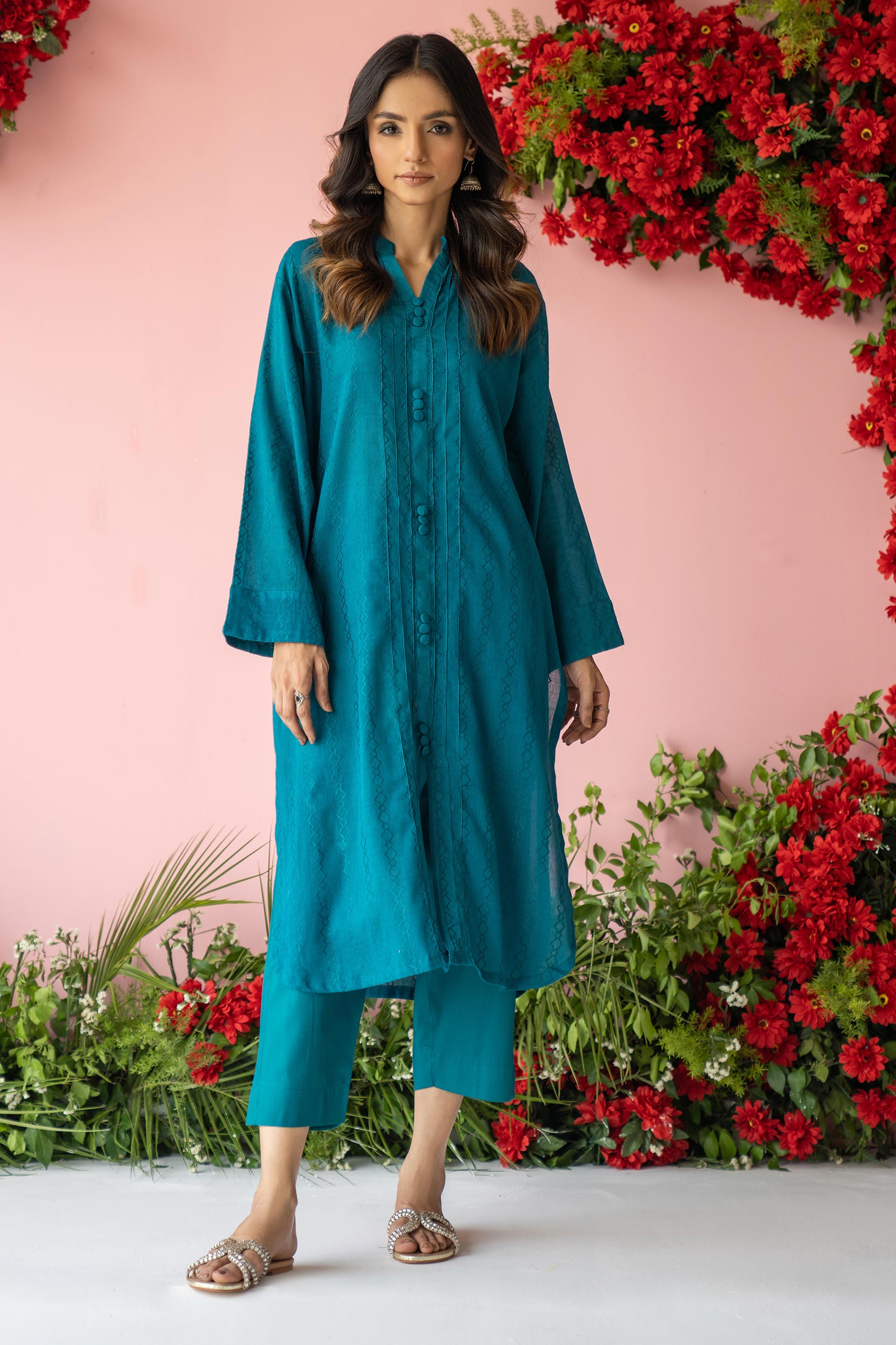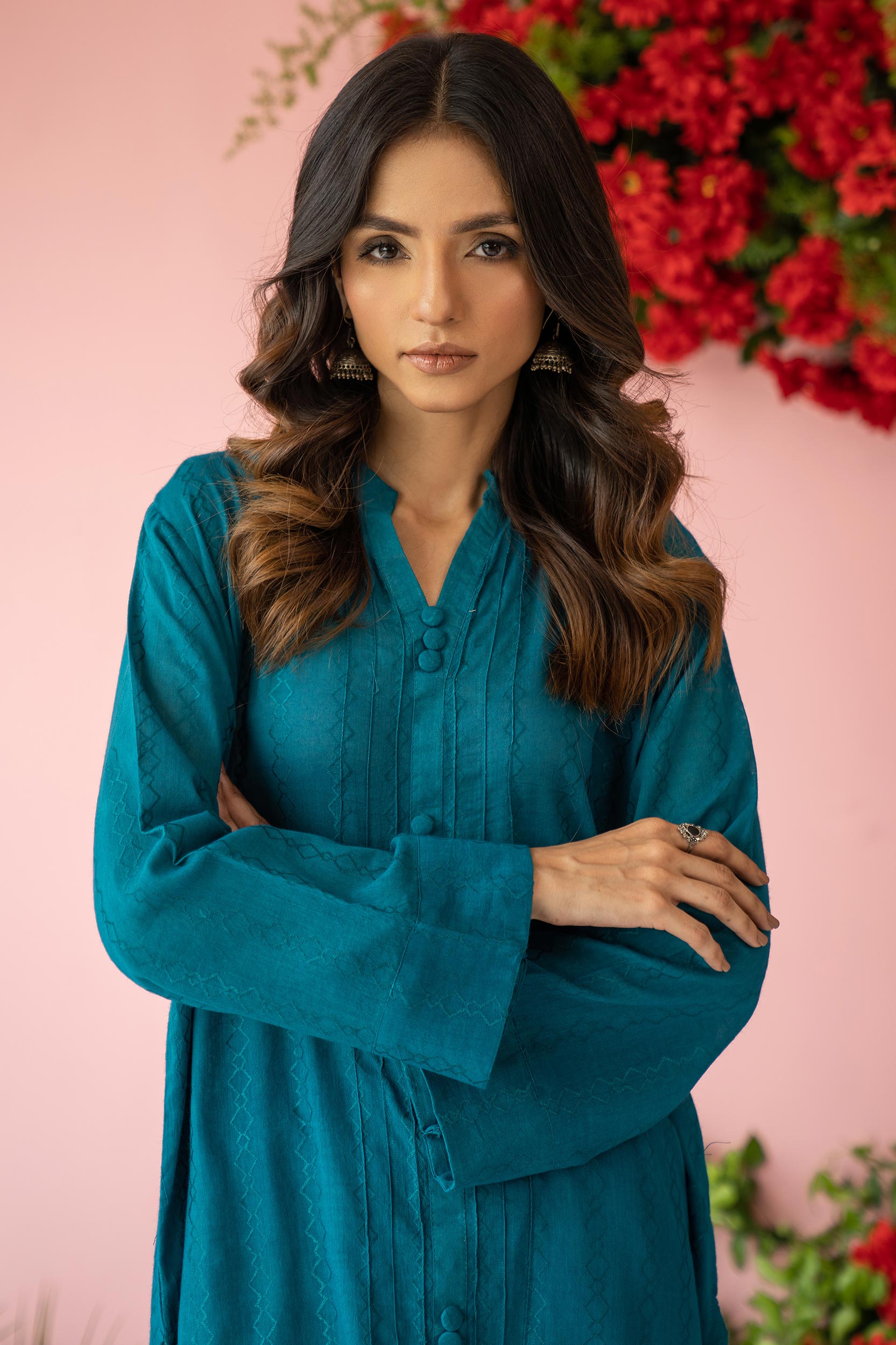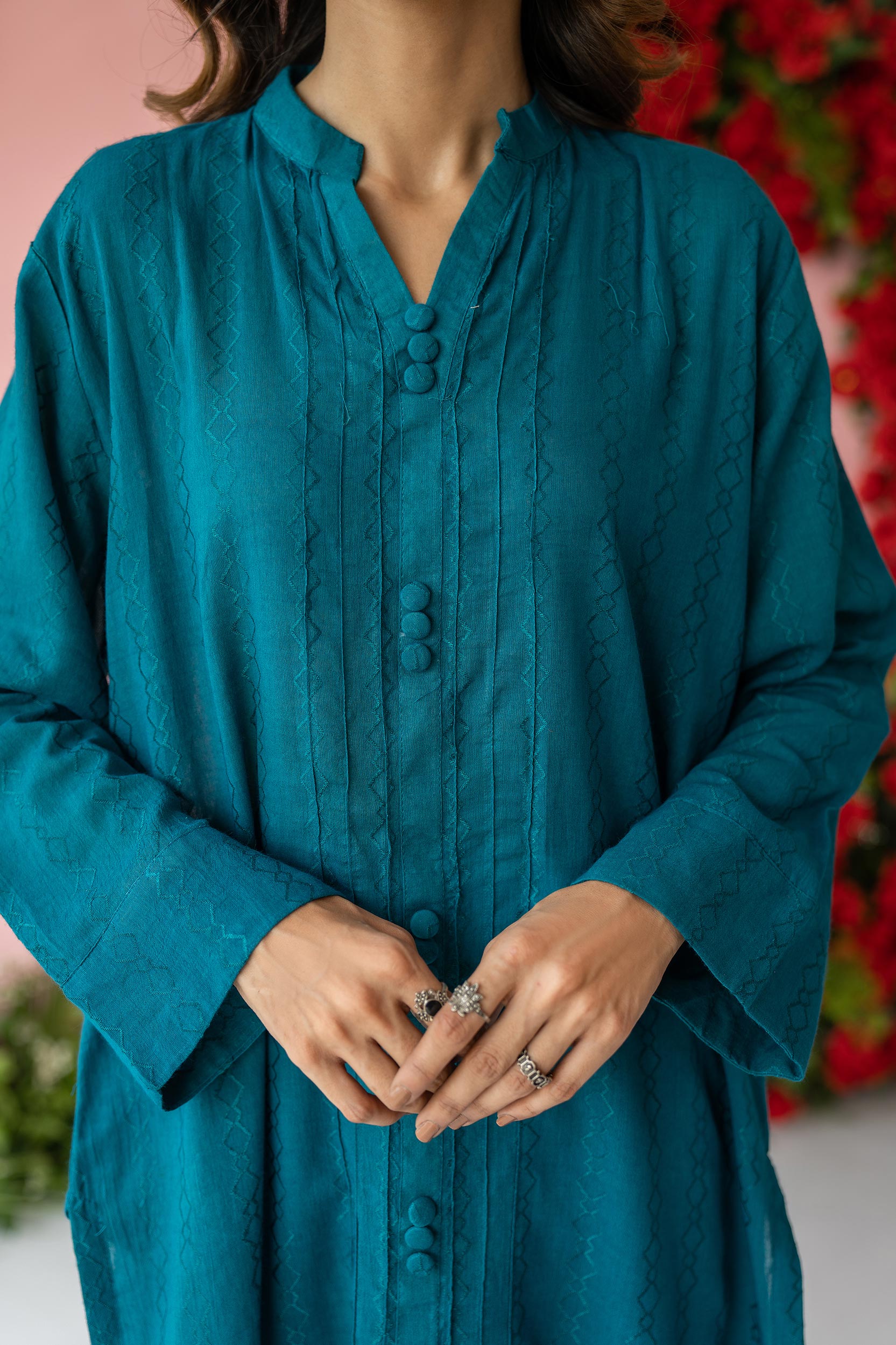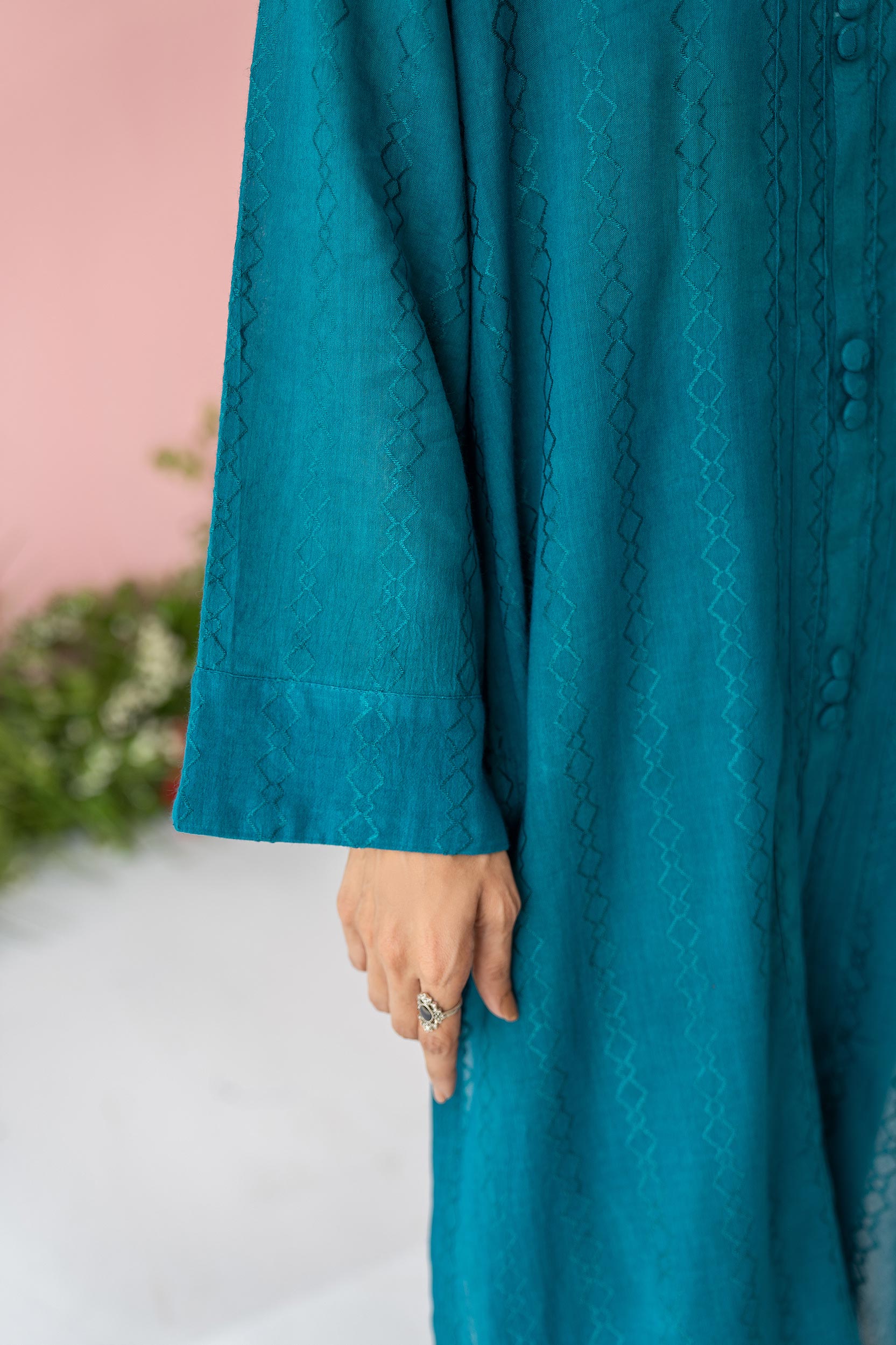 AALIA - Chikankaari
Rs.4,399.00



Straight Kurta
Our teal orchid shirt is made from chikankaari doria lawn. Its embroidered shirt has a pleated front panel with trendy buttons. The straight-fit long shirt and simple sleeves give it a sleek and polished look. The shirt is matched perfectly with solid trousers.


Details:
Embroidered Front & Back
Colour: Teal
Fabric: Chikankaari Doria Lawn

Trouser
Straight tonal trouser
Colour: Teal
Fabric: Bareeze Cotton


Size & Fit:
-Model height is 5'3.
-Model is wearing Small size

Disclaimer: Please note that the color of the item you receive may vary slightly from that shown in the product shoot. This can happen due to the variation in light at the time of product and fashion shoot or device you're using.

Please note that breathable fabrics can vary in their level of transparency.